Bookstore gifts
in every genre
Let our indie creators do the gift-making for you. The Blurb Bookstore has thousands of titles just waiting for wrapping paper.
Make & Share

CAPTURE MEMORIES

Layflat books are ideal for travel books, wedding albums, even cookbooks. Use free design templates to make yours.

CREATE & MARKET

YOUR BEST WORK

Impress clients and fans with a custom photo book, portfolio, or magazine made with our Adobe integrations.

Sell & Distribute

Reach your audience

Get your work into the world with full creative control and distribution options, including Blurb, Amazon, and Ingram.
Sign up to get 20%
off your first book
Thank you for
signing up!
Hmmm,
something went wrong.
Please try again.
Sign up to get 20%
off your first book
Email Address
Invalid email
Build your best-ever portfolio
Visual storytelling is key to selling yourself and your work. To help you succeed, we created the ultimate resource—packed with free guidance from pros including courses, events, and more.
Get Started
Choose a design tool.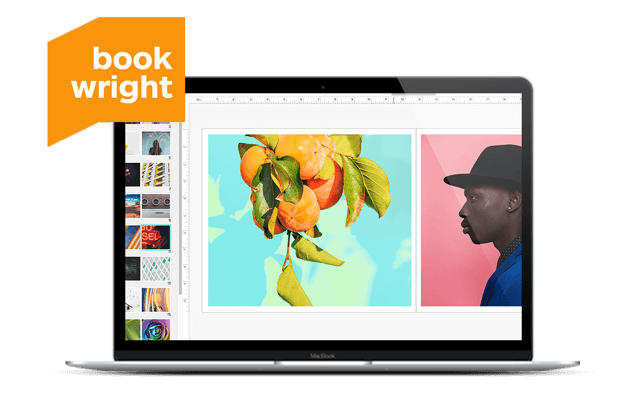 BookWright
Our free design tool offers complete creative control and a helping hand when you need it. Use the Quick Design option to create your book in three easy steps, try our customizable templates to get a head start, or design your own layouts from scratch.
DOWNLOAD BOOKWRIGHT
Adobe InDesign Plug-In
Create unique, print-ready books, magazines, or wall art as part of your InDesign workflow.
LEARN MORE
Adobe Lightroom Book Module
Already editing photos in Lightroom? Turn your digital galleries into beautifully printed books.
LEARN MORE
Create, Print & Sell Your Book
Design with BookWright

Create professional-quality books and enjoy creative control start to finish with our free design software.

Publish & Sell Worldwide

List your photo book in a few clicks and sell to a global audience via the Blurb Bookstore or Amazon.